Technology and human value
The relationship between technology and man
Human Value
Today technology allows us to recreate works that are so perfect that they are not credible. Or rather not to communicate any emotion.
Our goal is the realization of perfect works but with human intervention, through the artist who through knowledge,
can recreate the pathos that you feel in front of the original.
The Human value
Pictografia technique is the symbiosis between technology and human work, the best of one and the other united together to create something extraordinary.
We prefer the risk of error and perfectible to the extremely and mechanically perfect.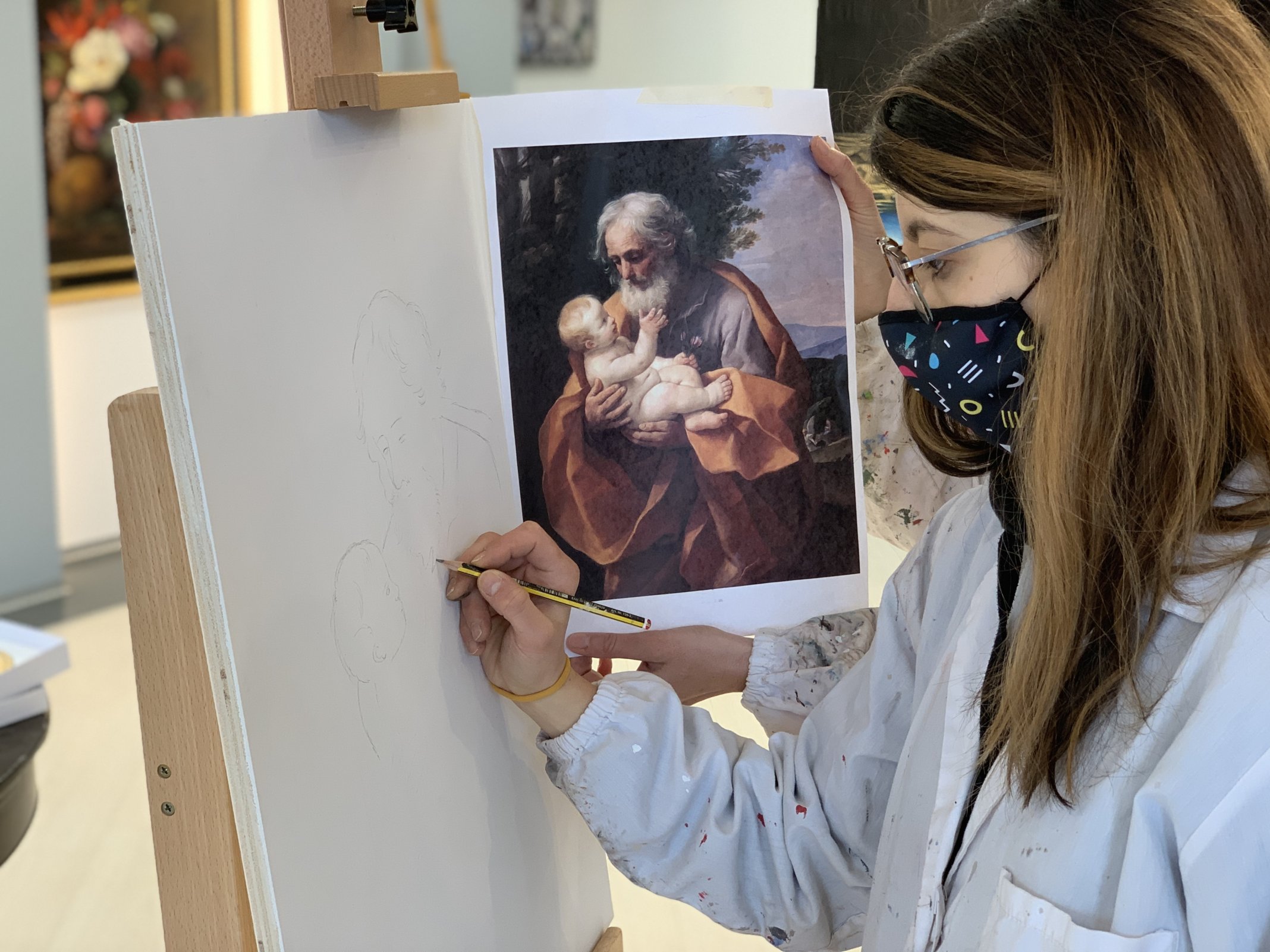 Working in a real bottega
Working in a team pushes the professional to confront every day with the problems that even the artists of the past had to face: the chalking of the boards in different environmental conditions, the color that does not penetrate into the still fresh chalk, or that makes a bad reaction combined with another and so on. Our artists, painters, chiselers, engravers and gilders, confront each other every day trying to solve the problems that arise during the production of a work. Their training takes place largely in front of the original works, inside the museum.

Passion, coincide with craft
It's not just business
In 1990, when we realized that the passion for art was too great not to make it a profession, we began experimenting with pictography.
To arrive at the first fresco we needed 10 years of research, discoveries, mistakes and achievements; two years more to be able to
recreate another one!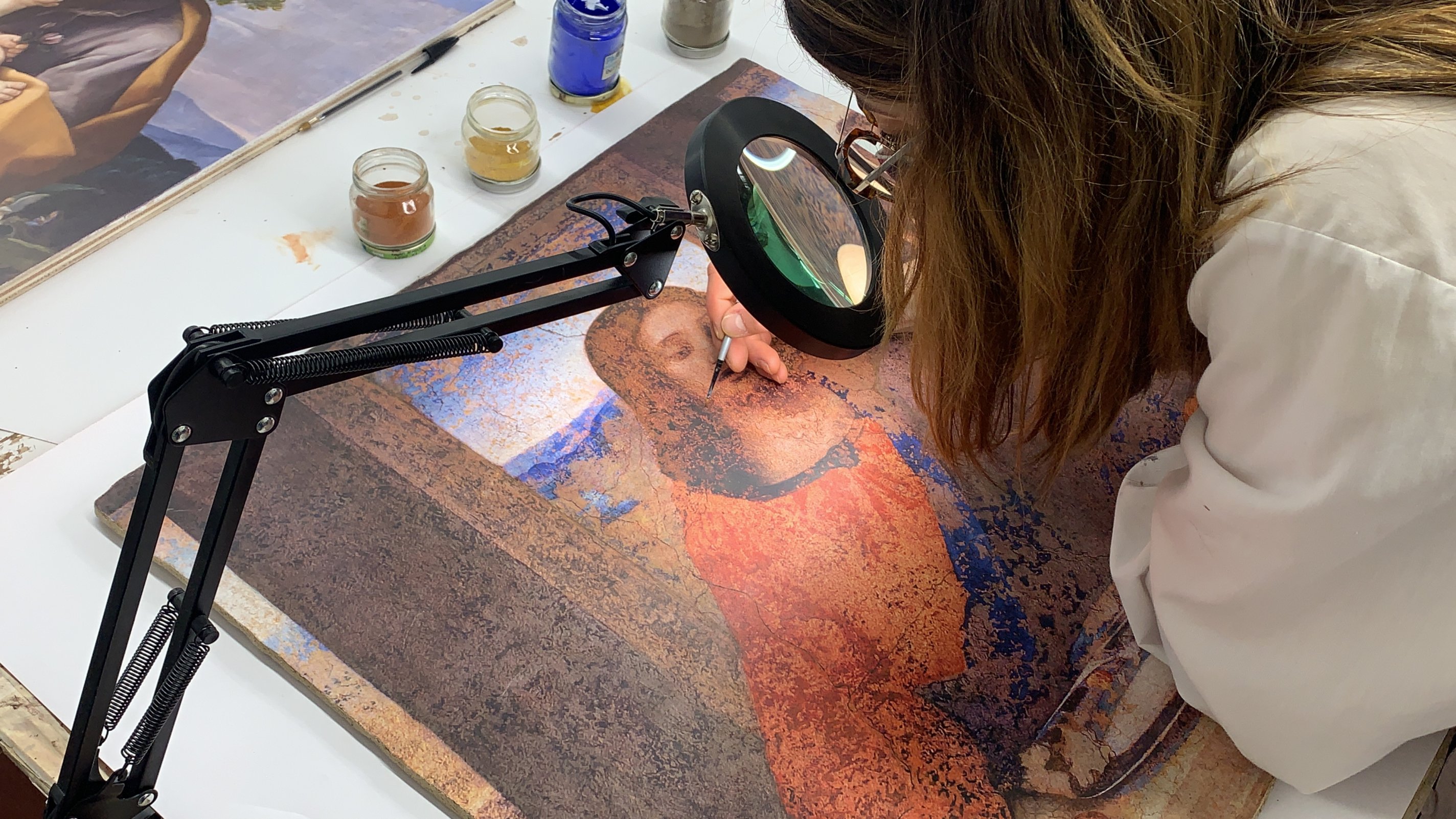 The importance of the origins
Working where the Renaissance was born
To live in Italy, in the Upper Tiber Valley, where the Renaissance was born, combined with our tenacity, able us to win this challenge.
Right here, in this place, a young Raphael realized, his first masterpieces, and here Michelangelo and Piero della Francesca were born as well.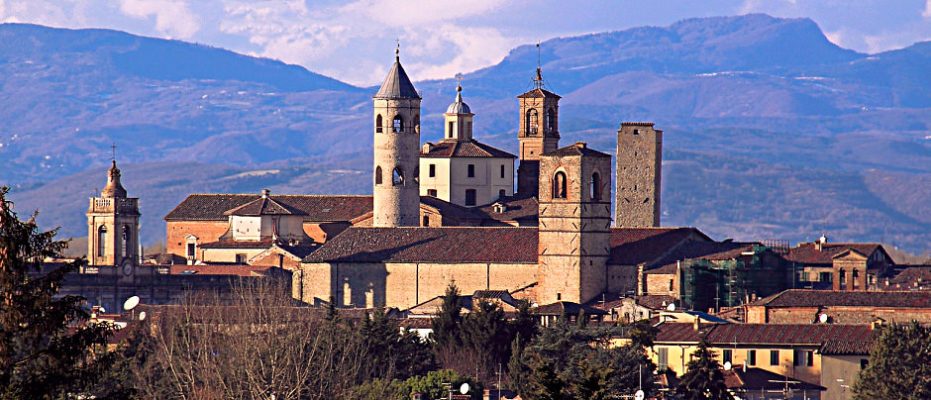 The possibility of carrying out studies on the original works of such important authors, without having to move, was a great opportunity not possible in
anywhere else in the world.
The respect of our identity
The Italian Renaissance is the highest expression of all the arts, never again reached by man. Those who live in these territories feel it:
we, into the Bottega Tifernate, with the help of the Pictografia technique, try to this feeling, making the "taste for beauty" our mission.